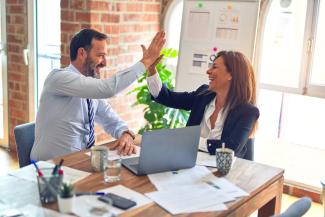 Mundoval Capital Management explains the advantages of a 401(k) Plan versus the state-run CalSavers Plan.
WHAT IS CALSAVERS?
CalSavers is a law mandating all California business owners with 5 or more employees to provide a retirement plan to their employees. The mandate was made effective starting September 30th, 2020 for businesses with more than 100 employees. The next tier requirement will take effect June 30, 2021 for businesses with 51-100 employees, and by June 30, 2022 it will require all businesses with 5 employees or more to either sponsor a 401(k) plan (or other qualified retirement plan) or adopt the state-run CalSavers retirement plan.
Click here to READ MORE...